Meet The Pastor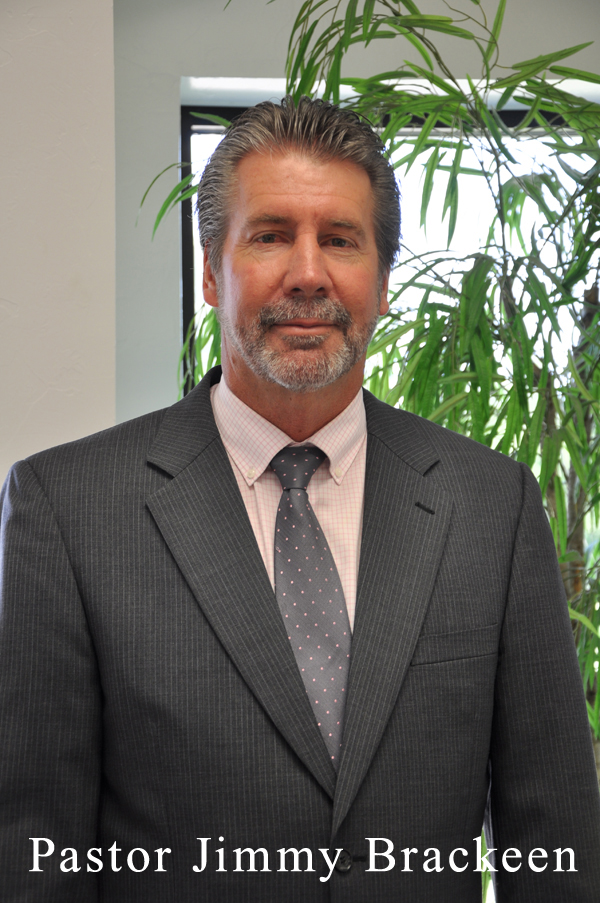 Living In The Fullness Of Christ
In Romans 12:1-2 we read:
             I beseech you therefore, brethren, by the mercies of God, that ye present your bodies a living sacrifice, holy, acceptable unto God, which is your reasonable service. And be not conformed to this world: but be ye transformed by the renewing of your mind, that ye may prove what is that good, and acceptable, and perfect, will of God.
In Colossians 3:9-10 we read:
             Lie not one to another, seeing that ye have put off the old man with his deeds;  And have put on the new man , which is renewed in knowledge after the image of him that created him:
In Ephesians 4:22-24 we read:
             That ye put off concerning the former conversation the old man, which is corrupt according to the deceitful lusts; And be renewed in the spirit of your mind; And that ye put on the new man, which after God is created in righteousness and true holiness.
                The old man (sin nature) has been crucified with Jesus, when we were born again (Romans 6:6-14). We now have a new man living on the inside of us. In order for this new man to be the dominant force in our life, we must be renewed in our minds with spiritual Knowledge concerning the truths in God's word (II Corinthians 5:17). Being born again is a Spiritual experience that changes a person's spirit from a sin nature to a divine nature (II Peter 1:3-4). Renewing of the mind to the Truths in God's Word is a lifestyle (Romans 1:17). Being born again qualifies a person to have an Abundant, Triumphant, Victorious life, but it is the renewing of the mind that actually brings it to full fruition in a person's life (Colossians 1:9-14). 
In Hebrews 12:1-3 we read:
             Wherefore seeing we also are compassed about with so great a cloud of witnesses, let us lay aside every weight, and the sin which doth so easily beset us , and let us run with patience the race that is set before us, Looking unto Jesus the author and finisher of our faith; who for the joy that was set before him endured the cross, despising the shame, and is set down at the right hand of the throne of God. For consider him that endured such contradiction of sinners against himself, lest ye be wearied and faint in your minds.
                Let me break it down and give you a better image of what I am talking about. When I was a runner, there were races to participate in on a regular basis. In order to run in one of these races I had to register by filling out an entry form. By doing this I was now qualified to run in the race, but that was only the first step. In order to experience the rewards and have an opportunity to experience Victory I had to make a choice to run in the race. Even though I was a qualified participant, I still would not receive the rewards without a corresponding action (James 2:19-20). Being born again is GREAT! But that's just the first step. What are you going to do now? Are you going get in the race by renewing your mind to the Truths in God's Word. When you do this, you will experience an OVERCOMING LIFE (Philemon 1:6). 
In II Timothy 4:7 we read:
             I have fought a good fight, I have finished my course, I have kept the faith:
                The Apostle Paul was not only a qualified participant of the new nature in Christ, He made a choice to compete on a daily basis. He fought the Good fight of Faith and acknowledged the Truths of God's Word by putting them on DAILY (I Timothy 6:12, I Corinthians 9:24-27). The Apostle Paul lived an abundant life of Triumph because HE CHOSE to put on the new man DAILY.  
            As we close, we must realize that putting on the NEW MAN is a mindset (Romans 8:5-6). We must set our mind to the realities of God's Word as absolute Truth and make the decision to put that mindset (NEW MAN) on daily, and run the race VICTORIOUSLY in this NOW AND PRESENT LIFE!! Amen!! 
                                                                                                Pastor Jimmy Brackeen